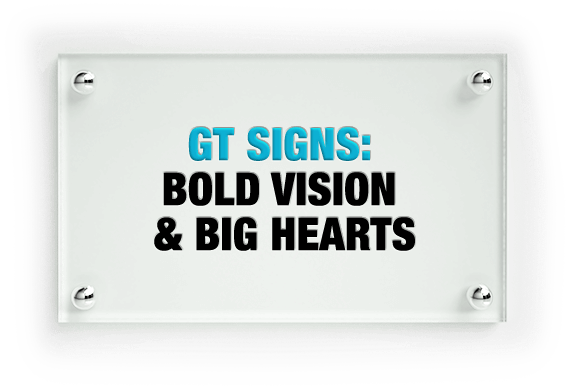 The year was 2016. GT Signs was established as a commercial signs company serving Lakewood, NJ and the surrounding townships. Our steadfast commitment to each and every client and project outcome soon earned us a sterling reputation, and the company grew quickly.
These days, we ship nationwide, and service the entire tri-state area, including New York, New Jersey and Connecticut, as well as, Pennsylvania, and Maryland.
From constructions firms and real estate agencies, to small businesses and interior designers seeking a trusted partner who cares, our clients choose us. And that's because we care about the process and outcome almost as much as they do.
We're with you from start to finish.

Custom Design
Our in-house designers work hand-in-hand with yours to execute your brand and bring its elements to life.

Precise fabrication
To ensure quick, easy installation, precision is a must. We ensure every detail is correct, down to the last inch, screw, and bolt.
speedy installation
Our team pulls up right on schedule, with all the equipment and tools needed to get your signs up fast.
Industries were experienced in:
Construction | Real Estate | Healthcare | Hospitality | Retail | Restaurants | Banking & Financial | Offices | Residential